PAY YOUR BILL ON-LINE
For your convenience,
please click your insurance company's website link to pay your insurance premium on-line.

https://amtrustgroup.com/small-business-insurance/policyholders
Signing up is simple. Click on "Register" in the AmTrust Online log-in box. All of the information needed to register can be found on your invoice. Once registered, payments can be made by paying the minimum payment, full balance or anything in between with a credit card or electronic check.

https://www.co-opinsurance.com/webpay

http://www.foremost.com/payonline/index.asp

https://login.hagerty.com/identity/login?signin=d26f2ff5e179ceaca79b853ab96141ca

Business Insurance
https://www.thehartford.com/business-insurance-customer-service/

Personal Insurance
https://service.thehartford.com/consumer/public/service/login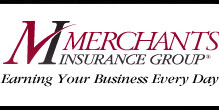 https://secure.merchantsgroup.com/cgi-bin/lansaweb?procfun+migcomproc+mlogon+mig+eng+funcparms+z1aplchld(A0010):P

https://account.apps.progressive.com/access/login